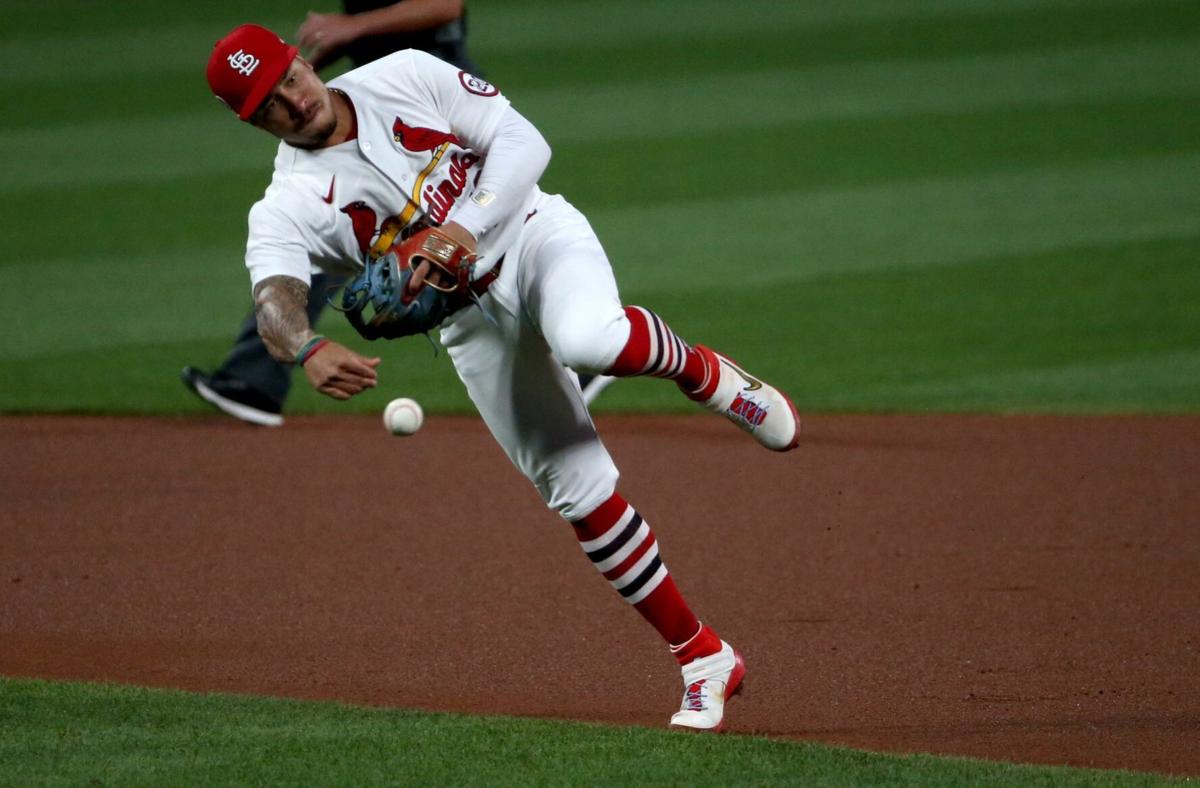 ARLINGTON, TEXAS — In what can be read as the first hint of reduced spending and the unknowns of the 2021 baseball season, the Cardinals have elected to decline the option for second baseman Kolten Wong, a Gold Glove Award-winner and a keystone presence of the team for the previous seven seasons.
The Cardinals confirmed the decision Wednesday, the deadline for exercising a $12.5-million option.
There is a $1 million buyout. 
Wong immediately becomes a free agent.
"We have both agreed to keep the door open," John Mozeliak, president of baseball operations, said of a reunion with Wong as the market moves.
Mozeliak said Tommy Edman is, as of now, the starting second baseman.
In previous years, picking up Wong's option would have been a layup.
Wong, who just turned 30, took over the leadoff role for the Cardinals in 2020 and in the shortened season hit .265 with a .350 on-base percentage and a .675 OPS. He hit .275 with a .361 on-base percentage the season before, and over the past four seasons has defined himself as a player with the on-base percentage of a table-setter and one of the best gloves at his position in the majors.
A leader in many defensive metrics the past three seasons, he was awarded his first Gold Glove in 2019. He's a finalist for the award this season as one of the top three second basemen in the statistics used by Rawlings to determine the awards.