"I'd love to," Kela responded.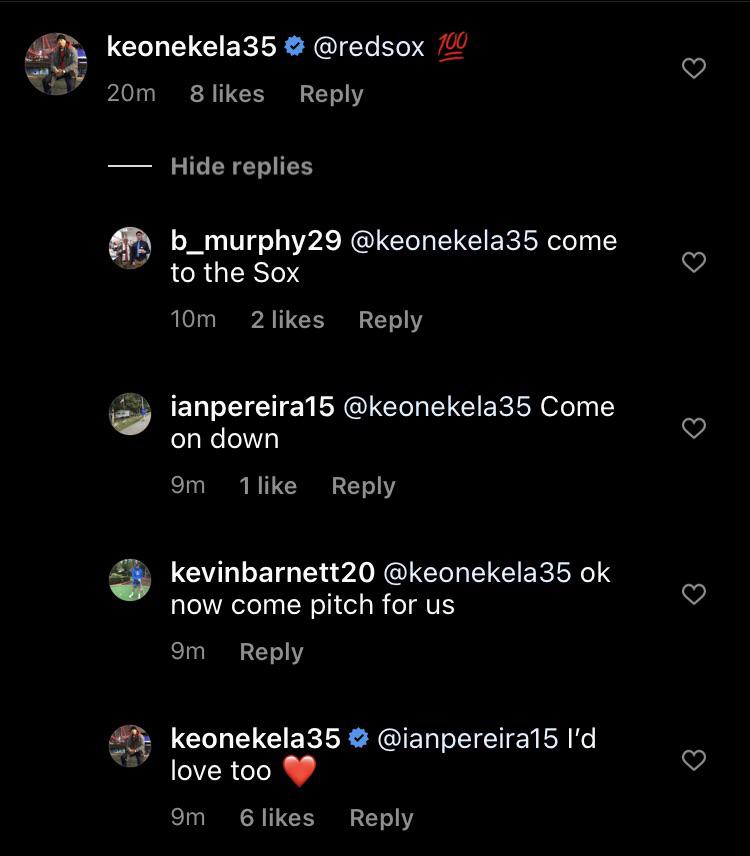 Kela has been predicted by ESPN to sign with the Red Sox this offseason.
The right-handed pitcher has played his last three seasons with the Pittsburgh Pirates after starting his career in the majors with the Texas Rangers in 2015.
Kela made just three appearances in the shortened 2020 campaign thanks to contracting COVID-19 and right forearm tightness. He posted a 2.49 ERA in in 27 innings pitched in three seasons with the Pirates.
We'll see who else this move appeals to.